NASADAD staff members can be reached via e-mail and phone:
Telephone number: (202) 293-0090
Office of the Executive Director
Robert Morrison
Executive Director and Director Legislative Affairs
X4862,
rmorrison@nasadad.org
Click to view biography...
Robert Morrison first came to the National Association of State Alcohol and Drug Abuse Directors (NASADAD) in 1998 when he worked on legislative and regulatory affairs as Public Policy Associate. Robert then broadened his health care portfolio by serving as Associate Director of Government Relations at Smith, Bucklin and Associates from 1999 to 2001 where he directed government affairs programs for a variety of organizations, including the American Psychiatric Nurses Association. Robert returned to NASADAD in 2001 as Director of Public Policy and went on to become Deputy Executive Director; Interim Executive Director; and, in 2009, Executive Director. Robert began his career working for the late U.S. Senator Frank R. Lautenberg (NJ) for approximately four years, spending his last two years as a Legislative Aide. In 2013, Robert re-assumed the lead for the Association's legislative and regulatory affairs program – returning to the type of work that originally brought him to NASADAD. Robert graduated from Drew University in New Jersey with a B.A. in Political Science and completed graduate work in American Government at the Johns Hopkins University.
Shalini Wickramatilake
Federal Affairs Manager
X4876,
swickramatilake@nasadad.org
Click to view biography...
Currently Federal Affairs Manager, Shalini Wickramatilake-Templeman first came to the National Association of State Alcohol and Drug Abuse Directors (NASADAD) as a Substance Abuse & Mental Health Services Administration (SAMHSA) Prevention Fellow in 2013. She then joined NASADAD's Research and Program Applications Department as liaison to the Women's Services Network and the State Youth Substance Abuse Coordinators Committee. In prior positions, she served as a research coordinator at Boston Medical Center, case manager at a residential treatment program, and program coordinator at Massachusetts General Hospital. Shalini earned her master's degree from Johns Hopkins University's Bloomberg School of Public Health, and received her Bachelor of Arts degree in International Affairs from the George Washington University.
Fachon James-Simpson
Member Services Coordinator/Meeting Planner
x4867,
fsimpson@nasadad.org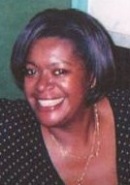 Click to view biography...
Fachon Simpson is currently a Membership Services Coordinator/Meeting Planner at NASADAD. She has performed a wide-range of executive/administrative duties for the Executive Director/Director of Legislative Affairs, Deputy Executive Director/ Research and Program Applications, and Director of Finance for over 10 years. Fachon provides services for planning and staging the membership's Annual/Board Meetings and all other NASADAD meetings. She is responsible for hotel contracts, meeting rooms set-up, meeting logistics, arranging exhibitors, travel, lodging, audio/visual equipment set-up, registration and development and distribution of meeting materials.  Ms. Simpson is also responsible for scheduling conference calls and meetings, responding to membership requests for technical assistance, disseminating information via e-mail and fax, and the staging of meetings.
Ms. Simpson also performs various tasks within NASADAD's Department of Finance. Her duties include preparing invoices and purchase orders; collecting membership dues; developing spreadsheets and inputting data; and tracking membership funds.
Financial and Management Information Systems
Hollis McMullen
Director of Finance
X4868,
hmcmullen@nasadad.org
Yong Liu
Accounting Manager
X4866,
yliu@nasadad.org
Research and Program Applications